SMX 365: safer emails
With true dual-layer email security, SMX 365 is trusted to protect thousands of enterprise and government organisations against global and local threats. True Dual Layer: SMX 365 + EOP/MDO
Complements, rather than disables, Microsoft 365 Exchange Online and Microsoft Defender Online (EOP/MDO). Minimised false positives
A unique, highly tuned classification engine uses the latest tech to interpret security signals from proprietary and third-party feeds. This delivers advanced security while ensuring business-critical emails reach the right inboxes. Protect against global and regional threats
Get local, rapid response and protection for the ANZ threat landscape. Our industry-leading, multi-vendor global filter engines delivers the highest level of email security. Data loss prevention that supports complex workflows
Control mail-flow for compliance, with identity protection tools built in.
"SMX does the bulk of the grunt work. It filters 90-95% of the noise with Microsoft catching the remainder. With SMX 365 we saw an uplift in catch rates of 15,000 additional catches per week and on our volume that's huge."

– CIO, one of APAC's largest real estate companies.
Optimise your enterprise email security
SMX 365 + Enterprise Online Protection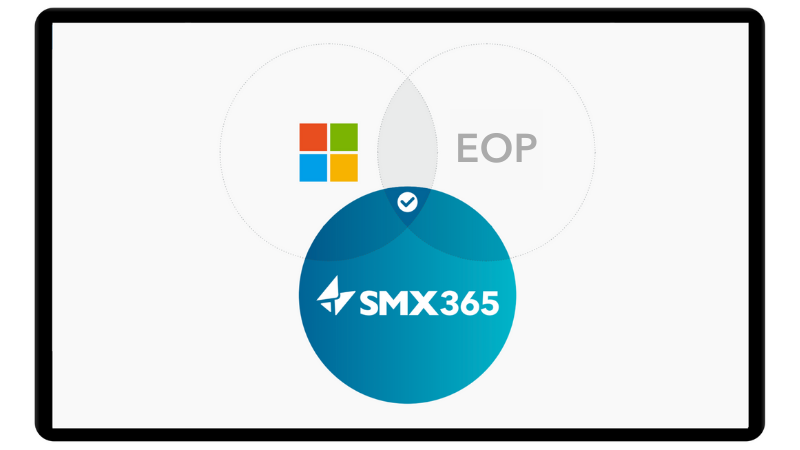 Get local support
Access 24/7 technical support from our knowledgeable, local service team.
Protect against impersonation attacks
Guard your board members, C-suite, senior leaders and finance team against targeted BEC/spear-phishing impersonation attacks.
Simplify cloud migration and transformation
Advanced email routing, and migration APIs, tools and services, enable users to migrate to the cloud easily and securely.
Start your free trial
All features, no strings.
14-day free trial. Cancel anytime, no questions asked.
Make email safer